The Imperial City is the central city and capital of Cyrodiil and all of Tamriel. When the game launched, Imperial City could not be accessed, as the bridges are all blocked with impenetrable force fields, and attempting to swim across will only result in your quick demise due to the infestation of slaughterfish.However, the city was later unlocked in the Imperial City DLC update.
To enter the Imperial City, travel to Cyrodiil and enter through the gates around the central area.
Public Dungeons
Dark Anchors
Player Housing
Elite Spawns
Mundus Stones
Imperial City Maps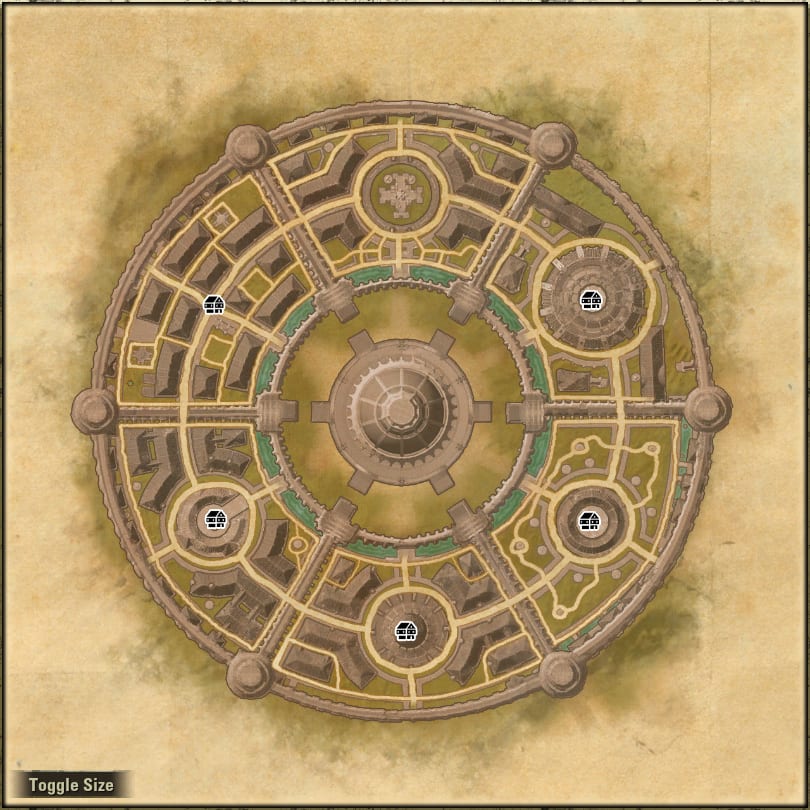 Skyshards
Treasure Maps
Imperial City Quests
Imperial City Daily Quests
Set Crafting Stations
NPCs
Nodes
Imperial City Locales & Trivia
Main Districts
Other Areas
Join the page discussion
Tired of anon posting? Register!