Pact Advocate
UpdatedMay 22, 2015 8:18 pm
Questgiver
: Alandis
Level:
21
Location:
Karthdar
Reward:
Pactbreaker, 378 gold
Note:
Alandis will run up to you when you are in the area, you then can proceed to a cave to start
Evidence as follows:
Evidence against Aranak

Lightning Charred Rock, right next to the burnt cart.
Khajiti Merchant's Invoice, on top of a barrel in the trading stall by the burned cart
Evidence against Spinner Eranas

Spinner's Broken Sigil, find it in the center of the village by a Stag Stone
Plant Cutting, in the water pot the Spinner Family House.
Evidence against Gathiel

Gathiel's Astrology Chart, left inside Treethane Rolon's House
Gathiel's Diary, by the sleeping mats in the Spinner Family House.
Video Guide:
Click here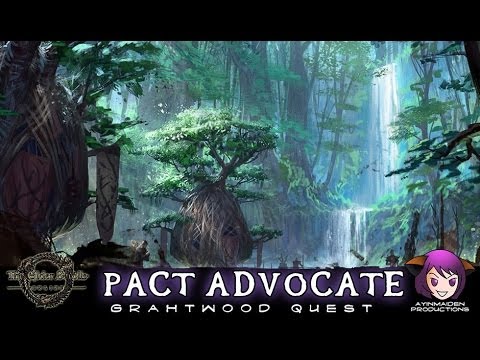 Back to
Walkthrough Index
|
Grahtwood Quests