The Grip of Madness is a quest in Elder Scrolls Online.


Quest Information
Southpoint's citizens are killing one another in the streets. Dominion soldiers cordoned off the town, but are in dire need of assistance.
Start
Walkthrough
Talk to Captain Elonthor.
Talk to Daraneth and find the missing scouts.
Distract the bears.
Get into the laboratory.
Enter the cathedral.
Confront the mayor.
Escape the catacombs.
Confront the mayor again.
Trivia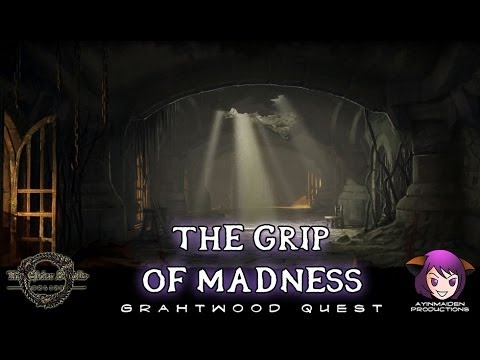 Back to Walkthrough Index | Grahtwood Quests
Join the page discussion
Tired of anon posting? Register!