A Lasting Winter is a quest in Elder Scrolls Online.


Quest Information
The Falinesti Winter Site, one of the legendary resting places of the Walking City of Falinesti, is buzzing with activity. It seems General Endare has begun an excavation.
Start
Walkthrough
Talk to Brelor.
Visit the Falinesti Welkynd stones.
Talk to Cirtor at the Falinesti Faithful Camp.
Search the caves around the dig site.
Talk to Nairume in the vault.
Locate Rajhin's mantle.
Burn the curse from the mantle.
Return to Brelor.
Trivia
Note:

Githiril will run up to you when you are in the area. This is one of the quests required to complete '

Fit to Rule

'.

Video Guide: Click here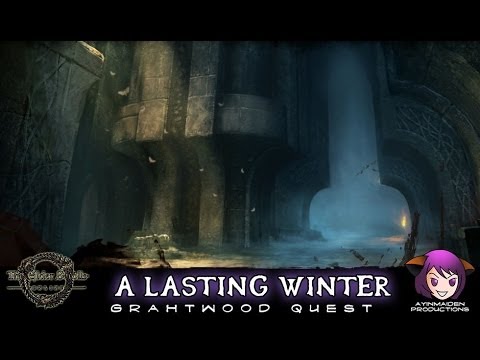 Back to Walkthrough Index | Grahtwood Quests
Join the page discussion
Tired of anon posting? Register!