Pelidil's End is a quest in Elder Scrolls Online.


Quest Information
Seaside Sanctuary is back in the control of the Aldmeri Dominion, but Vicereeve Pelidil has escaped aboard a Maormer vessel.
Start
Walkthrough
Defeat the Maormer boarders on deck.
Defeat the sea serpent with the ballistae.
Repel the Maormer boarders.
Travel to the Maormer ship, and defeat the enemies on board.
Talk to Captain Jimila on the Prowler.
Talk to Captain Jimila in the harbor.
Trivia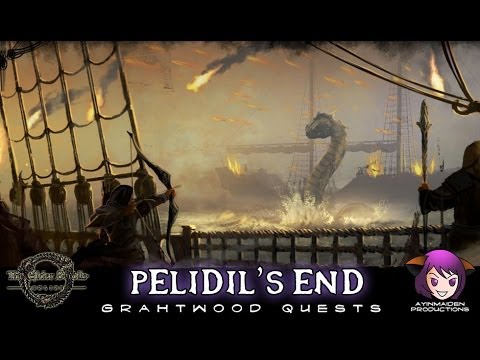 Back to Walkthrough Index | Greenshade Quests
Join the page discussion
Tired of anon posting? Register!