Striking at the Heart is a quest in Elder Scrolls Online.


Quest Information
The Shade of Prince Naemon has seized control of Hectahame where he is corrupting the Heart of the Valenwood. I must assist Queen Ayrenn and Indaenir in defeating him.
Start
Walkthrough
Enter the Shadow Wood with Indaenir.
Find the keystones.
Defeat the Shade of Naemon.
Talk to Queen Ayrenn.
Trivia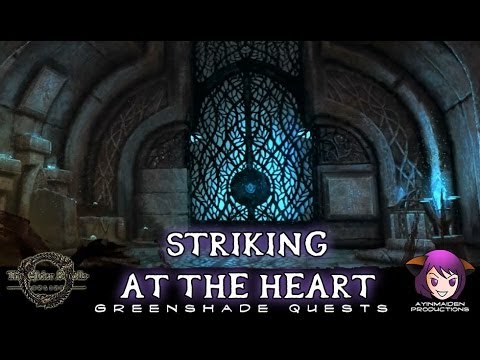 Back to Walkthrough Index | Greenshade Quests
Join the page discussion
Tired of anon posting? Register!