Halls of Torment

Location

Halls of Torment

Reward

Jewel of the Duchess
1 Skill Point
Soul Magic Rank 4
Halls of Torment is a quest in Elder Scrolls Online.


Quest Information
Varen Aquilarios and Abnur Tharn have found the location of Sai Sahan within the Halls of Torment. I am to venture into these halls and save the final, missing companion.
Start
Walkthrough
Go to the Harborage and talk to the Prophet.
Choose a companion.
Enter the portal.
Defeat Abnur's doppelganger.
Defeat Lyris' doppelganger.
Defeat Varen's doppelgangers.
Defeat the Duchess of Anguish.
Return to the Harborage and discuss your next moves.
Trivia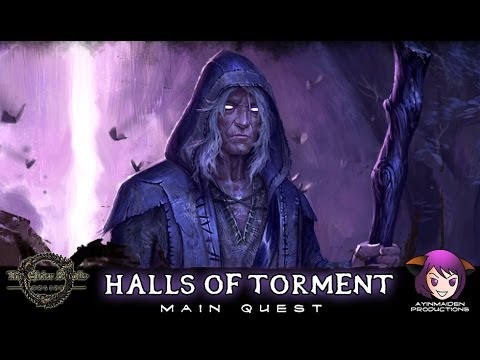 Back to Walkthrough Index | Greenshade Quests
Join the page discussion
Tired of anon posting? Register!