Throne of the Wilderking

Location

Reward

Ashenblade
1 Skill Point
High Leveled Gold
Throne of the Wilderking is a quest in Elder Scrolls Online.


Quest Information
Aranias and Andur were sent by the Veiled Heritance to kill the Wilderking. They are now forcing their way through Greenheart towards the Wilderking's throne.
Start
Walkthrough
Go to Greenheart and follow the trail of fire.
Enter the Throne Tunnels.
Find Aranias and Andur.
Reach the Wilderking's throne.
Protect the Wilderking.
Enter the tower.
Talk to the Wilderking.
Place the Wilderking's crown in the garden at the top of the tower.
Trivia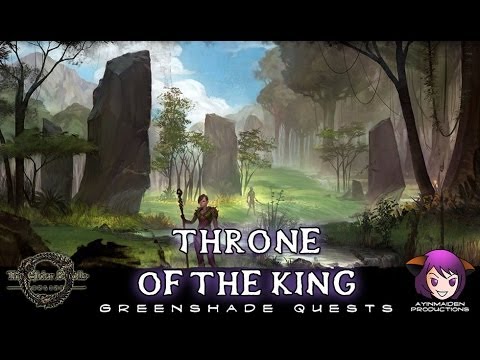 Back to Walkthrough Index | Greenshade Quests
Join the page discussion
Tired of anon posting? Register!