The Veil Falls is a quest in Elder Scrolls Online.


Quest Information
I'm now a full member of the Veiled Heritance. I've been told of a grand hall where their leadership council meets. And they are meeting with the Veiled Queen herself!
Start
Walkthrough
Enter the Veiled Keep.
Clear the first room.
Activate the lock crystals in the second room.
Defeat the Veiled Council in the third room.
Return to Razum-dar in Skywatch.
Warn Queen Ayrenn in Skywatch Manor.
Trivia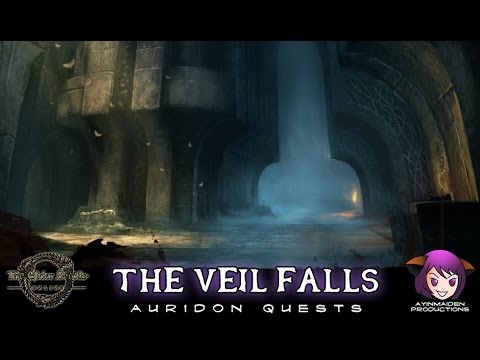 Back to
Walkthrough Index
|
Auridon Quests
Join the page discussion
Tired of anon posting? Register!