Horns of the Reach is a DLC game pack for The Elder Scrolls Online. It launches on PC/Mac on August 14th 2017 and Consoles on August 29th 2017. Horns of the Reach will introduce two new dungeons (Bloodroot Forge and Falkreath Hold), and is packed full of excitement to keep your adventure rolling. This DLC pack will also include new items, monster masks and achievements. You'll be able to grab Horns of the Reach via the in-game Crown Store or access it as part of ESO Plus.
Horns of the Reach Information
Horns of the Reach Content

The new DLC pack features New Sets and the following 2 new Dungeons for players to take on:


Description coming soon!
Description coming soon!
Base Game Patch
As usual, the DLC releases in conjunction with a base game patch. Here are the highlighted features the patch. When Horns of the Reach launches, the base game will also get a major (free!) update.You can read a full breakdown of Horns of the Reach Patch changes here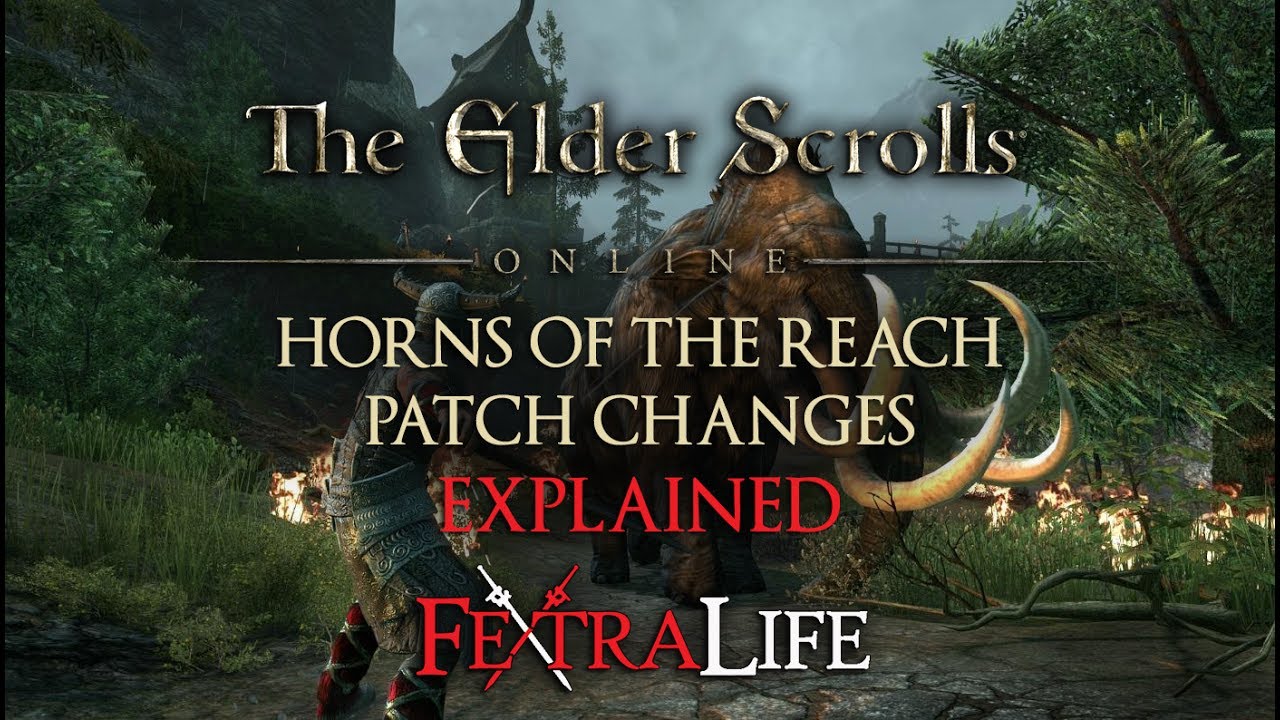 This update will include
This update will be available to all ESO players (though only Morrowind owners will have access to the Battlegrounds content), even if they don't pick up Horns of the Reach.