Stonefalls is a location in the Elder Scrolls Online, between Deshaan and The Rift. The area has 4 achievements (Fishing, explorer, quests and skyshards) and 16 skyshards. The crafting materials Iron Ore, Rough Maple, Raw Jute, Rawhide Scraps, Reagents and Runes can be gathered here. This area can be accessed from the very beginning of the game by skipping the starter areas of this faction ( Bleackrock Isle and Bal Foyen)
This area was originally designed for players levels 5-15, but has become Battle Leveled with One Tamriel.
Stonefalls has the following Overland Sets: Shadow of the Red Mountain Set, Shalk Exoskeleton Set, Silks of the Sun Set.
Player Housing
Stonefalls Maps
| Quest Name | Level | Obtained | Reward |
| --- | --- | --- | --- |
| Legacy of the Ancestors | 3 | In Davon's Watch,House Indoril Crypt by talking to Holgunn. | 73 Gold |
| The Wizard's Tome | 4 | In Davon's Watch by talking to Valdam Andoren. | 85 Gold |
| Quiet the Ringing Bell | 4 | In Davon's Watch, Ash Mountain by talking to Tanval Indoril. | 21 Gold |
| City Under Siege | 4 | In Davon's Watch by talking to Holgunn. | Indoril Pyrostaff, 85 Gold |
| Delaying the Daggers | 4 | In Davon's Watch by talking to Tanval Indoril. | 42 Gold |
| Giving for the Greater Good | 5 | In Starved Plain, Strifeswarm Kwama Mine by talking to Reesa. | ?? |
| Exquisite Tears | 5 | In Davon's Watch by talking to Naril Heleran. | Trader's Signet, 93 Gold, 302 Gold |
| Wayward Son | 5 | In Starved Plain by talking to Furon Rii. | 46 Gold |
| Enslaved in Death | 5 | In Starved Plain by talking to Ix-Utha. | Spiritmender's Staff, 46 Gold |
| Through the Aftermath | 5 | In Starved Plain by talking to Sergeant Rhorlak. | Rhorlak's War Axe, 116 Gold |
| Percussive Ranching | 6 | In Senie by talking to Drelden Orn. | Kwama Cuttle Shield, 24 Gold |
| Proving Trust | 6 | In Senie by talking to Soft-Scale, Guraf Hroason, Rorygg. | Cured Kwama Leggings, 98 Gold |
| Rending Flames | 7 | In Othrenis by talking to Mavos Siloreth. | Ancient Warden's Greaves, 106 Gold |
| Desperate Souls | 7 | In Emberflint Mine by talking to Neposh. | Ashwalker's Boots, 106 Gold |
| Mystery of Othrenis | 7 | In Othrenis by talking to Garyn Indoril. | 26 Gold |
| To Ash Mountain | 7 | In Ash Mountain by talking to Onuja. | 26 Gold |
| Quieting a Heart | 7 | In Othrenis by talking to Bala. | Bala's Engagement Chain, 106 Gold |
| Wake the Dead | 7 | In Othrenis by talking to Onuja. | 53 Gold |
| To Aid Davon's Watch | 7 | In Davon's Watch by talking to Onuja at Othrenis. | ?? |
| The Venom of Ahknara | 8 | In Fort Arand by talking to Captain Llaari. | Ahknara's Silent Slippers, 114 Gold, 302 Gold |
| Suspicious Silence | 8 | In Fort Arand by talking to Captain Hjolm. | 302 Gold, 114 Gold |
| Restoring the Guardians | 8 | In Ash Mountain by talking to Garyn Indoril. | 57 Gold |
| Close the Scamp Caves | 8 | In Ash Mountain by talking to Sergeant Jagyr. | Scampstamper Sabatons, 28 Gold, 75 Gold |
| The Death of Balreth | 8 | In Ash Mountain by talking to Walks-in-Ash. | Dagon Morag, 1 Skillpoint, 114 Gold, 302 Gold |
| Assisting Davon's Watch | 8 | In Davon's Watch by talking to Ash Mountain. | ?? |
| In With the Tide | 8 | In Vivec's Antlers by talking to Walks-in-Ash at Ash Mountain. | 28 Gold, 75 Gold |
| The Fate of a Friend | 9 | In Still-Water's Camp by talking to Shuldrashi. | 30 Gold |
| Window on the Past | 9 | In Brothers of Strife by talking to Sorcerer Vunal. | 61 Gold, 151 Gold |
| The Brothers Will Rise | 9 | In Brothers of Strife by talking to Sorcerer Nilae. | Telvanni Warsash, 122 Gold, 302 Gold |
| A Goblin's Affection | 10 | In Ashen Road Wayshrine by talking to Valdam Andoren. | Spider-Wrangler's Gloves, 65 Gold |
| Taking the Tower | 10 | In Ebonheart by talking to Naril Heleran. | Hlaalu Trader's Belt, 130 Gold, 302 Gold |
| The Truth about Spiders | 10 | In Hightide Hollow by talking to Hjagir. | 32 Gold |
| To Fort Virak | 10 | In Fort Virak by talking to Holgunn at Vivec's Antlers. | 32 Gold, 75 Gold, 4053 VP |
| To the Mountain | 10 | In by talking to | |
| Night of the Soul | 10 | In Ebonheart by talking to Disciple Sildras. | 162 Gold, 377 Gold |
| A Bit of Sport | 10 | In Ebonheart by talking to Hraelgar Stonecrush. | 65 Gold, 151 Gold |
| Cleansing the Past | 10 | In Vivec's Antlers, Dagger's Point Invasion Camp by talking to Priestess Brela. | Gauntlets of the Akaviri War, 32 Gold, 75 Gold, 4053 VP |
| Peril at the Pools | 10 | In Sulfur Pools by talking to Cloya. | Falkwind's Shadewrap, 130 Gold, 302 Gold |
| Restoring Order | 10 | In Ebonheart by talking to Nilthis]]. | Redoran Archmage's Robes, 130 Gold, 302 Gold |
| The Sapling | 10 | In Ebonheart by talking to Zasha-Ja. | 65 Gold, 151 Gold |
| Recovering the Guar | 10 | In Sulfur Pools by talking to Hennus. | Guarblood Ring, 65 Gold, 151 Gold |
| The Coral Heart | 10 | In Vivec's Antlers by talking to Captain Noris, Sergeant Larthas. | Alexandra's Froststaff, 130 Gold, 302 Gold, 6080 VP |
| A Storm Broken | 11 | In Lukiul Uxith by talking to Elder Seven-Bellies. | Mota Fang, 69 Gold, 151 Gold |
| A Higher Priority | 11 | In Vivec's Antlers by talking to Alvos Orain at Fort Virak. | 75 Gold |
| Kinsman's Revenge | 11 | In Hrogar's Hold by talking to Fafnyr. | Pauldrons of the Holdfast, 138 Gold |
| Protecting the Hall | 11 | In Hrogar's Hold by talking to Hrogar. | 138 Gold |
| Stem the Tide | 11 | In Softloam Cavern by talking to Dathlyn. | 80 Gold, 151 Gold |
| Enlightenment Needs Salt | 11 | In Lukiul Uxith, Greymist Falls by talking to Nojaxia. | Murkreed Mantle, 69 Gold, 151 Gold |
| Hunting Invaders | 11 | In Lukiul Uxith, Greymist Falls by talking to Chitakus. | 69 Gold, 151 Gold |
| Breaking Fort Virak | 12 | In Fort Virak by talking to Sergeant Gjorring. | 182 Gold, 377 Gold, 6080 VP |
| Evening the Odds | 12 | In Fort Virak by talking to Walks-in-Ash. | 146 Gold, 302 Gold, 6080 VP |
| One of the Undaunted | 12 | In Salt Wings Tavern in Vulkhel Guard by talking to Turuk Redclaws. | Undaunted skill line, 146 Gold, 816 XP |
| The General's Demise | 12 | In Fort Virak by talking to Tanval Indoril. | Lionbanner Chestplate, 1 Skillpoint, 73 Gold, 151 Gold, 4053 VP |
| City at the Spire | 12 | In Kragenmoor by talking to Holgunn at Fort Virak. | 36 Gold, 75 Gold |
| The Curse of Heimlyn Keep | 12 | In Heimlyn Keep by talking to Beron Telvanni. | 146 Gold, 302 Gold |
| What Was Done Must Be Undone | 12 | In Heimlyn Keep by talking to Merarii Telvanni. | Telvanni Spellhood, 146 Gold, 302 Gold |
| A Story Told in Footprints | 13 | In Sathram Plantation by talking to Qa'tesh. | Rebellion Mace, 76 Gold |
| Shattering Mirror | 13 | In Sathram Plantation by talking to Ruvali Manothrel. | House Cousin's Cowl, 153 Gold |
| The Fetish | 13 | In Softloam Cavern, Kragenmoor by talking to Religious Fetish Statue, sold by Zahshur. | Great Axe of Obedience, 76 Gold, 151 Gold |
| An Unwanted Twin | 13 | In Sathram Plantation by talking to Feldsii Maren. | 191 Gold |
| Savages of Stonefalls | 13 | In Daen Seeth, Zabamat, Varanis by talking to Shaali Kulun in Ebonheart. | Ashlander's Girdle, 153 Gold |
| Waylaid Wine Merchant | 13 | In Ashen Road Wayshrine by talking to Geron Drothan. | Sommelier's Gloves, 38 Gold |
| From the Wastes | 13 | In Iliath Temple by talking to Scout Galsar, Hedranna Kaliki. | 76 Gold, 151 Gold |
| Undermined | 13 | In Iliath Temple by talking to Curate Brethis. | 76 Gold, 151 Gold |
| Divine Favor | 13 | In inIliath Temple by talking to Curate Brethis. | 76 Gold, 151 Gold |
| Darkvale Brews | 14 | In Sathram Plantation Wayshrine,Sheogorath's Tongue by talking to Caalorne. | 40 Gold |
| Taking Precautions | 15 | In Tormented Spire by talking to Sees-Many-Paths. | ?? |
| Sadal's Final Defeat | 15 | In Tormented Spire by talking to Tanval Indoril. | Sedura Morag, 1 Skillpoint, 168 Gold, 302 Gold, 6080 VP |
| Climbing the Spire | 15 | In Tormented Spire by talking to Holgunn. | 210 Gold, 377 Gold, 6080 VP |
| This One's a Classic | 15 | In Kragenmoor, House Dres Crypts by talking to Laughs-at-All. | Boltstaff of Koal Canton, 168 Gold, 302 Gold, 6080 VP |
| Vengeance for House Dres | 15 | In Kragenmoor by talking to Grandmaster Omin Dres. | Sigil of House Dres, 42 Gold, 75 Gold, 4053 VP |
| To the Tormented Spire | 15 | In Tormented Spire by talking to Sen Dres in Kragenmoor. | 42 Gold, 75 Gold, 4053 VP |
| A Gathering of Guar | 15 | In Kragenmoor by talking to Ral Savani. | 42 Gold, 68 XP |
| Saving the Son | 15 | In Kragenmoor, House Dres Crypts by talking to Denu Faren. | House Cousin's Helm, 84 Gold, 151 Gold, 4053 VP |
| Aggressive Negotiations | 15 | In Kragenmoor by talking to Duryn Beleran, Grandmaster Omin Dres. | 210 Gold, 377 Gold, 6080 VP |
| Opening the Portal | 15 | In Tormented Spire by talking to Tanval Indoril. | 168 Gold, 302 Gold, 6080 VP |
Stonefalls Locales & Trivia
Cities
Settlements
Farms and Plantations
Caves, Ruins and Mines
Battlefields, Cemeteries and Crypts
Points of Interest
Wayshrines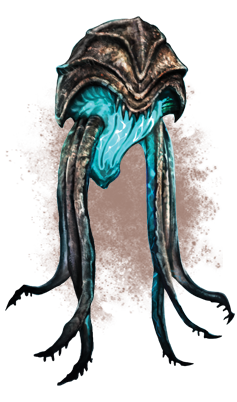 The Netchiman's Lament:
In youth I once dreamed of wealth in extremes
Of fine robes and thirty-year wines
I hoped I'd hoard heaps of gold in my keeps
But a netchiman's fate is mine
I bought up a herd on hearing the word
That netches fetched profits divine
Now I live stuck in the rain and the muck
And a netchiman's fate is mine
I'm deep in arrears, and will be for years
From creatures that stink more than swine
But I found a good wife, the love of my life
So a netchiman's fate is just fine