The Den of Lorkhaj is a quest in Elder Scrolls Online.


Quest Information
I have completed the first part of the Two Moons Path with the Lunar Champion. Now we must venture into the Den of Lorkhaj and complete the mystical journey.
Start
Walkthrough
Follow the projection.
Talk to the Lunar Champion.
Enter the portal.
Defeat the Dark Mane and Javad Tharn.
Talk to the Lunar Champion in Dune.
Observe the Ascension ceremony.
Talk to the new Mane.
Trivia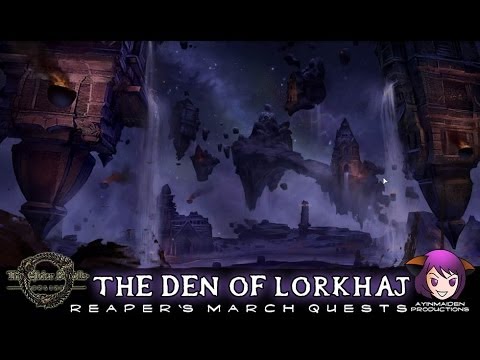 Back to Walkthrough Index | Reaper's March Quests
Join the page discussion
Tired of anon posting? Register!