Quest
: The Citadel Must Fall
Quest giver
: King Dynar
Level
: 50
Location
: The Reaver Citadel
Reward
: Bulwark of the Citadel, 604 gold
Note:
Find a way into the Citadel - There is a gap in the wall
Video Guide:
Click here
"King Dynar has devised a two-pronged attack to take control of the Reaver Citadel. It utilizes the old Fighters and Mages Guilds' halls located in this ancient Nirn city.
"
Objectives:
Go To(Hidden)
Talk to Lyranth
Find a Way Into the Citadel
Collect Fighters Guild Ward Key
Deactivate the Guild Hall Wards
Talk to King Laloriaran Dynar in the Fighters Guild Hall
eilram(Hidden)
Go to the Upper City
Collect Portal Gem(Hidden)
Collect Portal Stones
Enter the Mages Guild Hall
Restore Portal Crystal(Hidden)
Restore the Portal Stones
Talk to Vanus Galerion
Find the Pyramid Entrance
Enter the Pyramid
Kill Valkynaz Seris
Find the Labyrinth Key
Find Vanus Galerion
Prerequisite & Next Quest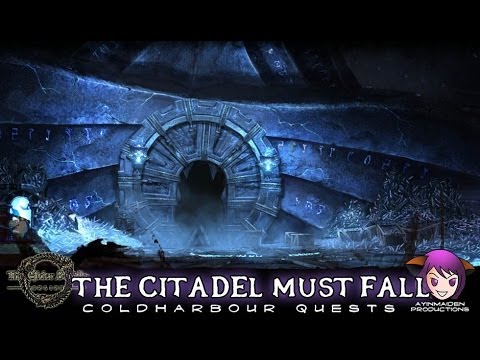 Back to
Walkthrough Index
|
Coldharbour Quests
Join the page discussion
Tired of anon posting? Register!