Motes in the Moonlight is a quest in Elder Scrolls Online.


Quest Information
After the ritual at Rawl'kha, I traveled to meet the Lunar Champions at the temple called Moonmont. Here I'm told the Dark Mane has holed up. After what it did to Mane Akkhuz-ri, we must destroy it.
Start
Walkthrough
Cleanse the four beacons around Moonmont Temple.
Talk to Khali.
Enter Moonmont Temple.
Reach the central chamber.
Solve the lunar altar puzzle.
Defeat the Dark Mane.
Talk to Rid-Thar-ri'Datta.
Choose a Champion.
Talk to the other Lunar Champion.
Trivia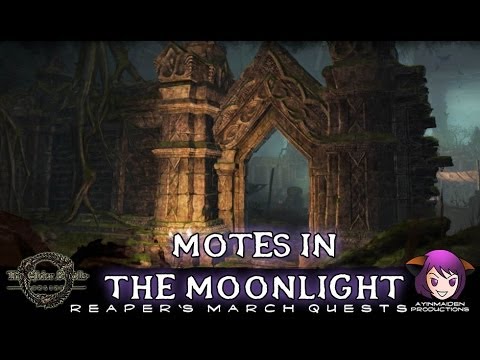 Back to Walkthrough Index | Reaper's March Quests
Join the page discussion
Tired of anon posting? Register!