Lost Treasures of Skyrim
Uncover antiquities and unlock bonus collectibles (including an incredible new house) for ALL Greymoor players during the Lost Treasures of Skyrim event!
Lost Treasures of Skyrim Event is a seasonal Holiday Event in The Elder Scrolls Online, used to promote the Antiquity system introduced with the Greymoor Expansion.
Lost Treasures of Skyrim Event Dates
2020 Dates: September 23 -October 5. The Lost Treasures of Skyrim event begins Wednesday, September 23 at 10:00AM EDT, and will run until October 5 at 10:00AM EDT. During the event period, you can earn bonus rewards for completing Western Skyrim daily quests and unlock unique collectibles for all Greymoor players with the Antiquities system.
Lost Treasures of Skyrim Event - How to begin
The event is automatically available to all players who own the Greymoor Expansion during the Event Period. Completing daily quests in Western Skyrim will grant Event Tickets, that can be used to purchase cosmetics at the Impresario.
Quests will grant you a special loot box: Bulging Box of Gray Host Pillage or Box of Gray Host Pillage. These contains special rewards ranging from materials to style pages and furnishings. Full details below
Western Skyrim Daily Quests can be found by talking to the NPCs with blue quest markers in the main town.
Lost Treasures of Skyrim Event Rewards
During the Lost Treasures of Skyrim event, you can earn unique collectibles for ALL Greymoor players by digging up antiquities throughout the entirety of Tamriel. As you and your fellow players seek out, excavate, and discover Tamriel's hidden histories, you'll slowly unlock up to three tiers of rewards: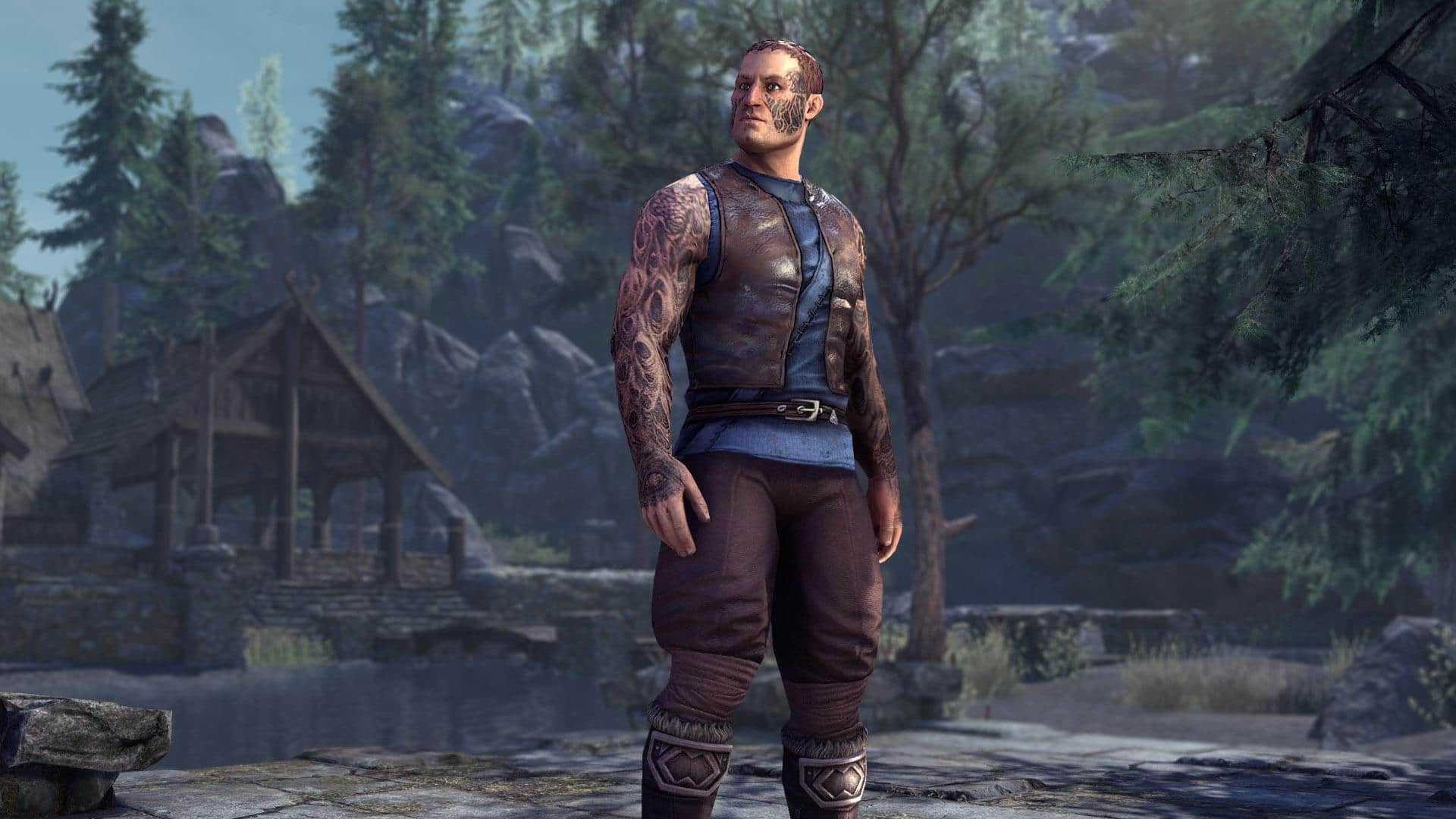 Hide the truth of yourself no longer! Stain your body and face as foul as your soul for all the world to see, and tremble.
Unlocked at 33%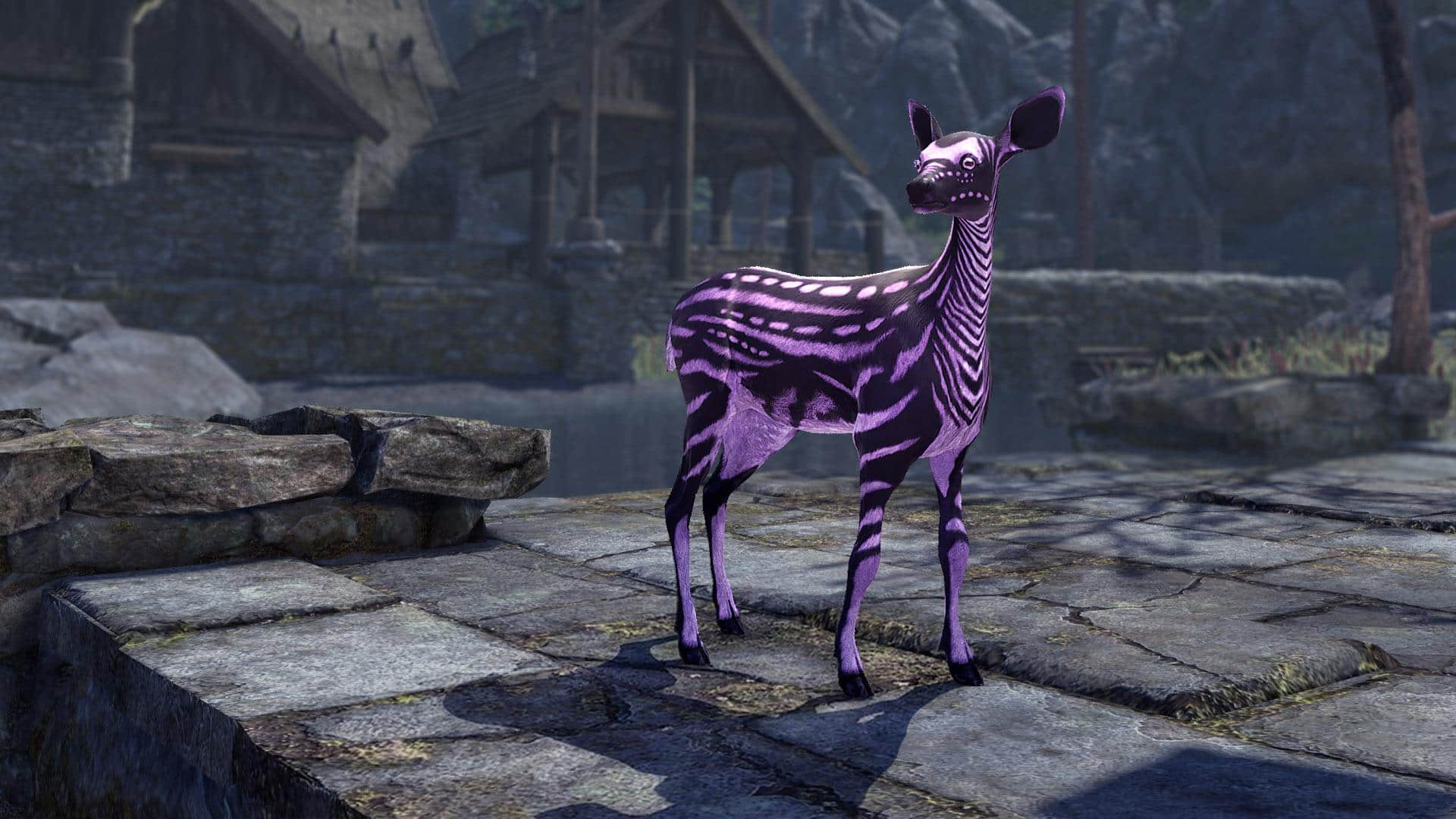 Orchidfall Vale Fawn pet
One scholar studying vale fawns notes that the purple-hued Orchidfall fawn—named after a now-lost cavern in Skyrim—enjoys eating flowers.
Unlocked at 66%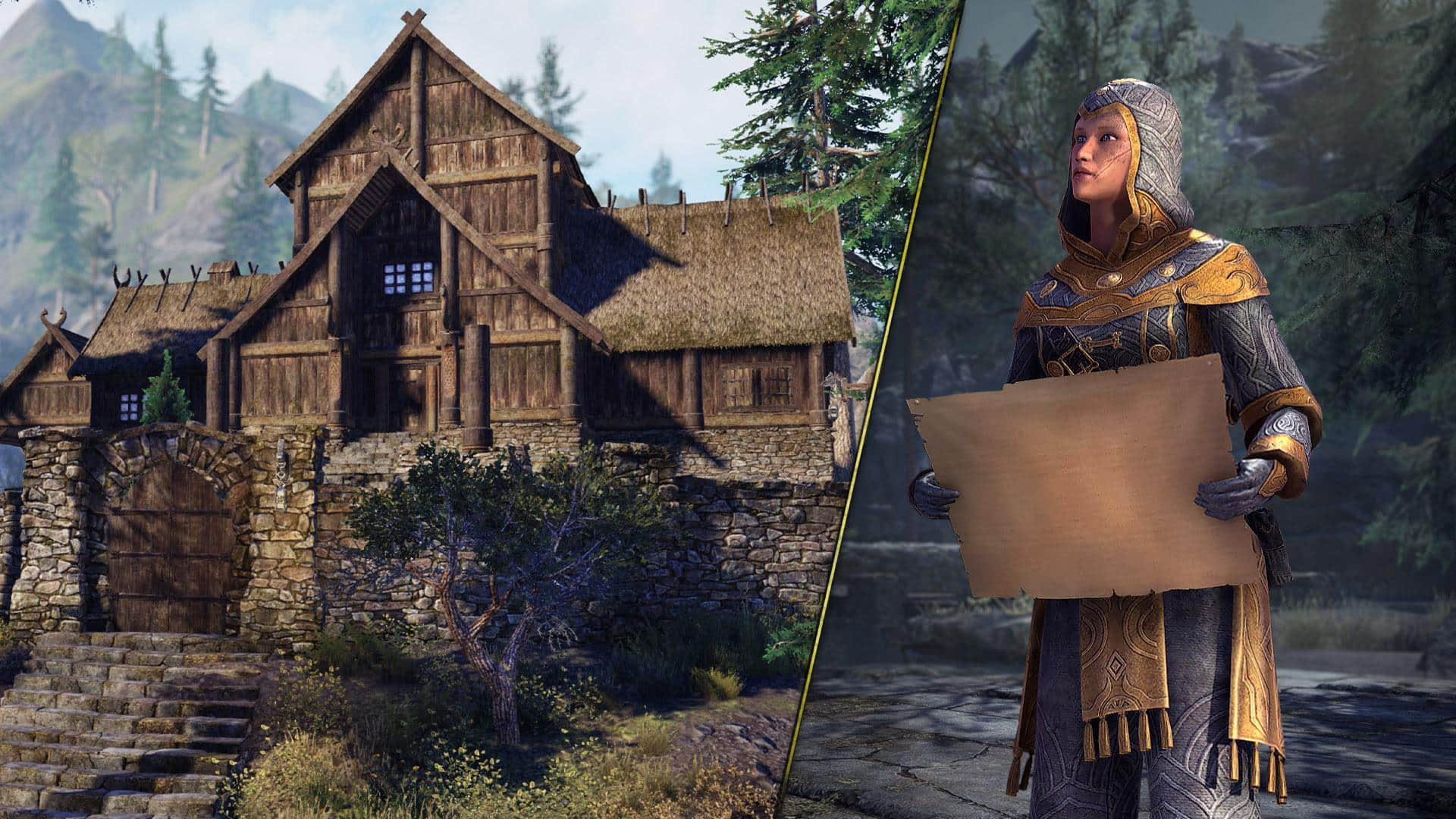 The perfect home for the study of Tamriel's lost histories, and it comes with ESO's very first (and very cool!) Houseguest—Antiquarian Phedre!
Unlocked at 100%
Lost Treasures of Skyrim Rewards (extra)
As you explore, quest, and battle throughout Western Skyrim during the Lost Treasures of Skyrim event, you'll also have the opportunity to earn bonus rewards and new collectibles.
For starters, all Western Skyrim resource nodes will provide double rewards (not including fishing holes or crafting materials obtained from monsters). Also, all Western Skyrim world bosses, delve bosses, and Kyne's Aegis trial bosses will have a chance to drop additional loot when defeated, and all Western Skyrim daily quests will award double reward boxes when completed.

In addition to these, the first time you complete a Western Skyrim daily quest each day, you'll receive a Bulging Box of Gray Host Pillage reward box. These well-stuffed containers have a chance to hold the following items:
Crafting materials
Valuables to be sold to vendors
Style items for the Blackreach Vanguard or Gray Host styles
Treasure maps and survey reports
Greymoor Motif Chapter
Sovngarde Stalwart Style pages
Greymoor furnishing recipes
Phew! Once you've earned your Bulging Box each day, you will then have a chance to earn regular Boxes of Gray Host Pillage from subsequent daily quests or by completing various activities around Western Skyrim or Blackreach (such as defeating delve and world bosses, completing Harrowstorms, opening chests, and much more).
While a regular Box of Gray Host Pillage might not contain as many rewards as a Bulging one, they still have a chance to hold any of the above items, including the Sovngarde style pages, so keep adventuring!
Lost Treasures of Skyrim Event Achievements
???
Join the page discussion
Tired of anon posting? Register!