Quest:
One of the Undaunted
Quest giver:
Turuk Redclaws
Level:
12
Location:
Salt Wings Tavern in Vulkhel Guard
Reward:
146 gold,
Undaunted skill line
XP Gain: 816
Note:
This quest leads you to Group Dungeon: Banished Cells in the north of Auridon by Castle Rilis. There are level 15 mobs around the area.
Video Guide:
Click here
Objectives:
Talk to Mighty Mordra
Enter Spindleclutch
Talk to Mighty Mordra in Daggerfall
Become Initiated
Talk to Kailstig the Axe
Talk to Turuk Redclaws
Enter the Banished Cells
Talk to Turuk Redclaws in Auridon
Be Initiated
Enter Fungal Grotto
Talk to Kailstig the Axe in Stonefalls
Watch Initiation
Next Quest: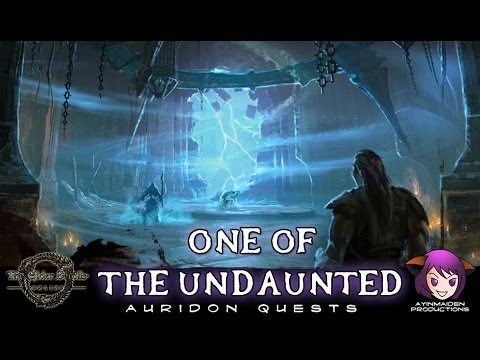 Back to
Walkthrough Index
|
Auridon Quests
Join the page discussion
Tired of anon posting? Register!