Hew's Bane is a Location in Elder Scrolls Online. It is sold as the Thieves Guild DLC in the Crown Store. Please see the Thieves Guild Sets page to learn what new sets are added with this DLC!

"The southern peninsula of Hammerfell is a hub of illegal activity, and its wilderness is equally inhospitable. After you've familiarized yourself with Hew's Bane, the new zone featured in the Thieves Guild DLC game pack, read on to arm yourself with the basics in our latest guide!"
Hew's Bane has the following Overland Sets: Bahraha's Curse Set, Syvarra's Scales Set.
Player Housing
Mundus Stones
Hew's Bane Maps
Quest Name
Obtained
Reward
The Dark Moon's Jaws
Bakhum in Abah's Landing
Leveled Gold
A Secret Shame
Lund, Sabileh
Average Leveled Gold
The Shark's Teeth
Rohefa in Abah's Landing;
Shalug the Shark in the Grotto
Leveled Gold
Partners in Crime
Quen at any Outlaws Refuge
Unidentified Bahraha's Curse Foot Armor
Thieves Guild Leathers
1 Skill Point
Average Leveled Gold
Thieves Guild Skill Line
10 Thieves Guild Reputation
Cleaning House
Andarri, Zeira
Unidentified Bahraha's Curse Hand Armor
1 Skill Point
Leveled Gold
10 Thieves Guild Reputation
The Long Game
Andarri, Thrag
Unidentified Bahraha's Curse Leg Armor
1 Skill Point
Leveled Gold
10 Thieves Guild Reputation
A Flawless Plan
Andarri, Thrag
Unidentified Bahraha's Curse Chest Armor
1 Skill Point
Leveled Gold
10 Thieves Guild Reputation
Forever Hold Your Peace
Andarri, Thrag
Unidentified Bahraha's Curse Weapon
Merchant Lord's Formal Regalia
1 Skill Point
Average Leveled Gold
10 Thieves Guild Reputation
Prison Break
Andarri, Thrag
Unidentified Bahraha's Curse Ring
Grand Amnesty Edict
1 Skill Point
Leveled Gold
10 Thieves Guild Reputation
A Double Life
Note from Quen in the Thieves Den
Unidentified Bahraha's Curse Waist Armor
Leveled Gold
10 Thieves Guild Reputation
His Greatest Treasure
A note from Quen
Unidentified Bahraha's Curse Shoulder Armor
Average Leveled Gold
10 Thieves Guild Reputation
Shell Game
Note from Walks-Softly in the Thieves Den
Unidentified Bahraha's Curse Head Armor
Leveled Gold
10 Thieves Guild Reputation
Everyone Has A Price
A note from Walks-Softly
Unidentified Bahraha's Curse Amulet
Average Leveled Gold
10 Thieves Guild Reputation
A Faded Flower
Note from Velsa in the Thieves Den
Unidentified Bahraha's Curse Ring
Leveled Gold
10 Thieves Guild Reputation
That Which Was Lost
Note from Velsa in the Thieves Den
Unidentified Bahraha's Curse Foot Armor
Leveled Gold
10 Thieves Guild Reputation
The One That Got Away
Note from Zeira in the Thieves Den
Unidentified Bahraha's Curse Weapon
Pirharri the Smuggler
Leveled Gold
10 Thieves Guild Reputation
The Cutpurse's Craft
Tip Board
Small Laundered Shipment
Leveled Gold
5 Thieves Guild Reputation
Master of Heists
Velsa
Small Laundered Shipment
Leveled Gold
5 Thieves Guild Reputation
Crime Spree
Tip Board
Small Laundered Shipment (for completing 2 zones)
Large Laundered Shipment, Counterfeit Pardon Edict (for completing 3 zones)
Leveled Gold
5 Thieves Guild Reputation
+5 Thieves Guild Rep for completing all three zones
Idle Hands
Tip Board
Small Laundered Shipment (for completing 2 zones)
Large Laundered Shipment, Counterfeit Pardon Edict (for completing 3 zones)
Leveled Gold
5 Thieves Guild Reputation
+5 Thieves Guild Rep for completing all three zones
Plucking Fingers
Tip Board
Small Laundered Shipment (for completing 2 zones)
Large Laundered Shipment, Counterfeit Pardon Edict (for completing 3 zones)
Leveled Gold
5 Thieves Guild Reputation
+5 Thieves Guild Rep for completing all three zones
The Covetous Countess
Tip Board
Large Laundered Shipment, Counterfeit Pardon Edict
Leveled Gold
10 Thieves Guild Reputation
Under Our Thumb
Tip Board
Small Laundered Shipment (for completing 2 zones)
Large Laundered Shipment, Counterfeit Pardon Edict (for completing 3 zones)
Leveled Gold
5 Thieves Guild Reputation
+5 Thieves Guild Rep for completing all three zones
Memories of Youth
Reacquisitions Board
Leveled Gold
10 Thieves Guild Reputation
The Lost Pearls
Reacquisitions Board
Leveled Gold
10 Thieves Guild Reputation
The Sailor's Pipe
Reacquisitions Board
Leveled Gold
10 Thieves Guild Reputation
Thrall Cove
Reacquisitions Board
Leveled Gold
10 Thieves Guild Reputation
Heist: Deadhollow Halls
Heist Board
Satchel of Laundered Goods
Unidentified Equipment (if completed within time limit)
Leveled Gold
10 Thieves Guild Reputation
+10 Thieves Guild Rep (if completed within time limit)
Heist: Glittering Grotto
Heist Board
Satchel of Laundered Goods
Unidentified Equipment (if completed within time limit)
Leveled Gold
10 Thieves Guild Reputation
+10 Thieves Guild Rep (if completed within time limit)
Heist: Secluded Sewers
Heist Board
Satchel of Laundered Goods
Unidentified Equipment (if completed within time limit)
Leveled Gold
10 Thieves Guild Reputation
+10 Thieves Guild Rep (if completed within time limit)
Heist: The Hideaway
Heist Board
Satchel of Laundered Goods
Unidentified Equipment (if completed within time limit)
Leveled Gold
10 Thieves Guild Reputation
+10 Thieves Guild Rep (if completed within time limit)
Heist: Underground Sepulcher
Heist Board
Satchel of Laundered Goods
Unidentified Equipment (if completed within time limit)
Leveled Gold
10 Thieves Guild Reputation
+10 Thieves Guild Rep (if completed within time limit)
Hew's Bane Locales & Trivia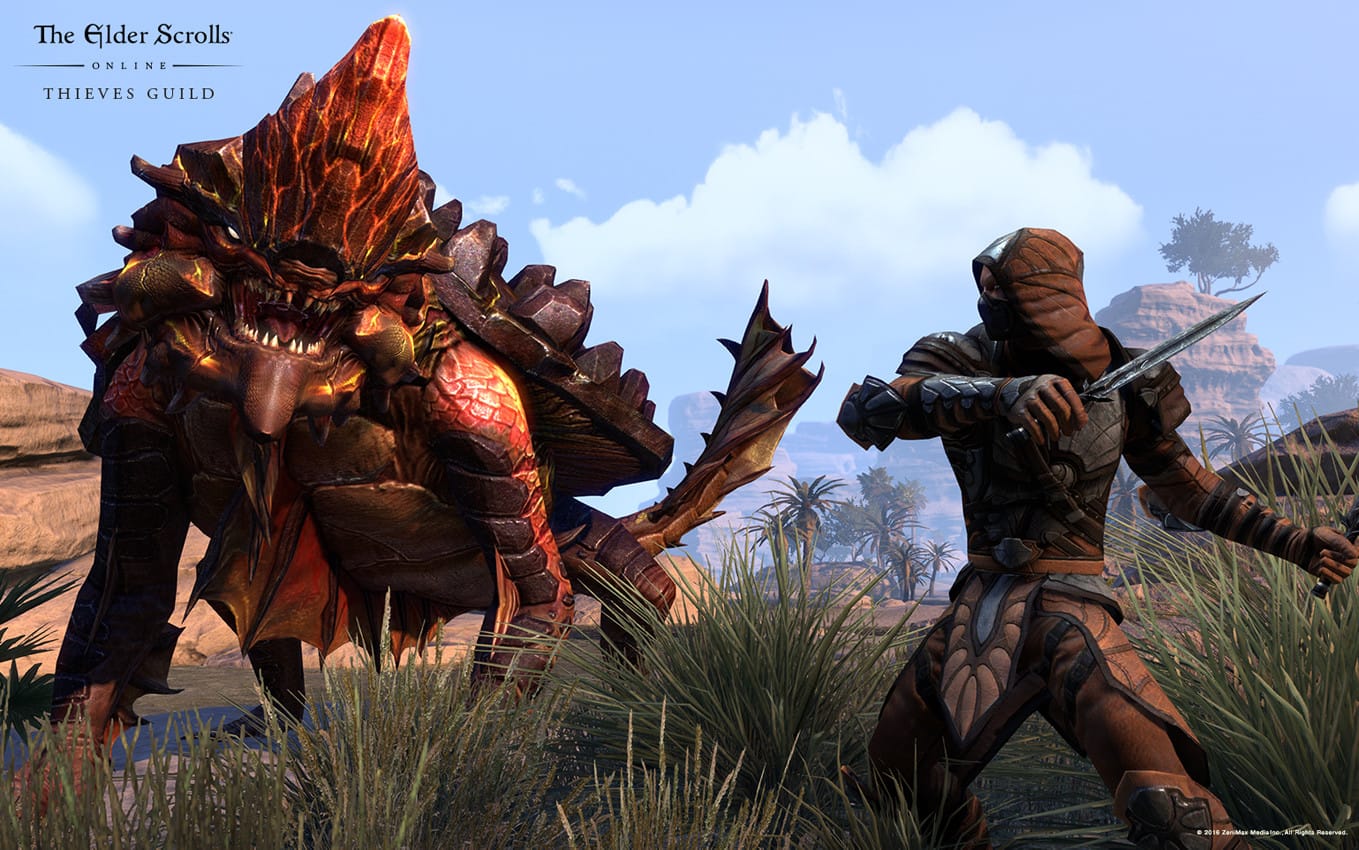 Game trivia goes here