Gates of Fire
is a Quest in Reaper's March in The Elder Scrolls Online.
Questgiver
: Centurion Burri
Level
: 37
Location
: Senalana
Reward
:
Blade of the Eye
, 502 gold
Notes
:
Unlock the Circlet - Far Left, Far Right, Left, Right
Destroy the Circlet - NPCs believe Razum-Dar dies. He will later on reappear
Depower the Tower - Razum-Dar is angry at you.
Video Guide:
Click here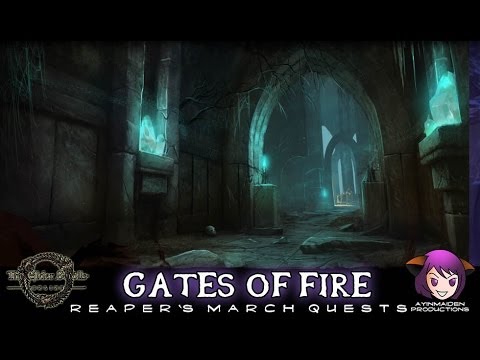 Back to
Walkthrough Index
|
Reaper's March Quests